Dragons' value ranked best in Class A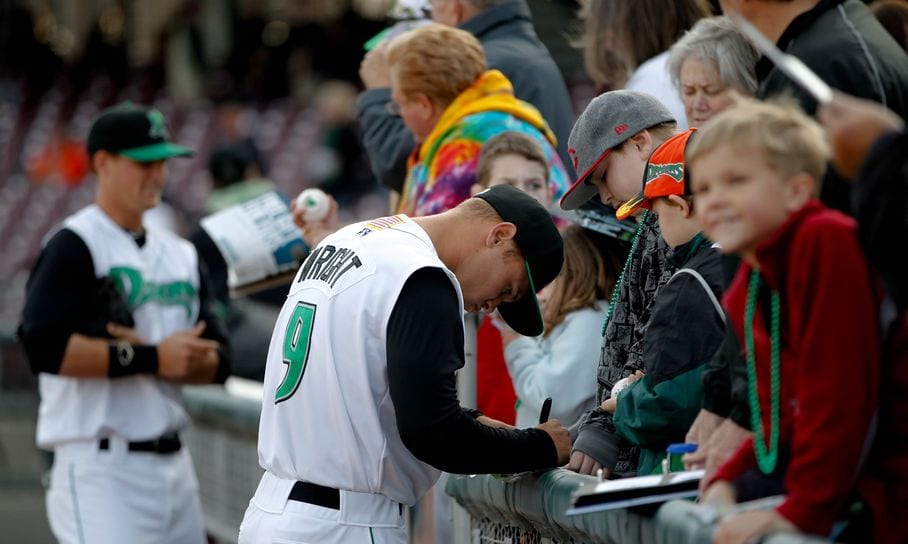 By Kyle Nagel
Dayton Daily News
Published: June 12, 2012
The Dayton Dragons are the country's most valuable franchise at their level of minor league baseball, and the eighth-most valuable minor league baseball franchise in the country, according to Forbes.
The Dragons, who last year set a record for professional sports' longest consecutive sellout streak that is still running, are valued by Forbes at $23 million, the highest in Class A.
In their 13th season, the Dragons have sold out each game of their existence at the 7,230-seat Fifth Third Field.
But Larry Grimes, president of sports mergers and acquisitions company the Sports Advisory Group, said the valuation was much too high for a Class A franchise.
Grimes said Class A franchises usually sell in the range of $9 million to $11 million.
"There are exceptions to the rule, but not exceptions at $23 million," Grimes said.
Michael Rapkoch, president of Texas-based Sports Value Consulting LLC, echoed that Forbes' valuation was too high. But, he said, a minor-league baseball team with high attendance has significant value.
The Dragons' average attendance was 8,288 per game (571,886 total) last season, which ranked sixth in all of Minor League Baseball behind five Class AAA franchises.
Three other franchises in the region ranked in the top 10, including the Class AAA Columbus Clippers and Class AAA Louisville Bats (tied for fourth at $24 million) and Class AAA Toledo Mud Hens (tied for No. 9 at $22 million).
Dragons President Bob Murphy declined to comment on the Forbes ranking.
"Since 2000, (the Dragons have) been a great thing for baseball and baseball at this level," said George Spelius, president of the Midwest League, of which the Dragons are a member. "It's a beautiful park, and they've been great people to work with."
http://www.daytondailynews.com/news/sports/baseball/dragons-value-ranked-best-in-class-a/nPR9g/